In 1995, Chris Jacobi was recruited by his mentor, Jean Kelley, to begin a career in the Recruiting and Staffing business. Three years later, he founded JKP Staffing & Search. In January of 2018, Chris acquired AcctKnowledge and became the company's CEO. Over the years, his dedication to the profession has established substantial relationships that have served a diverse list of clientele. With offices in Tulsa and Oklahoma City, the company provides staffing and recruiting solutions throughout both Metropolitan areas
Chris received his Bachelor of Science in Business Administration from Oklahoma State University in 1994. He has been a member of Rotary Club of Tulsa since 1995 and the Tulsa Chamber of Commerce since 1998. He is an active member of the Oklahoma Association of Personnel Consultants, served on the board of the American Diabetes Association, served as a fundraising chair for the Ronald McDonald House, and has been a member of the Oklahoma City Chamber of Commerce since 2005.
In his spare time he enjoys spending time with his family, coaching youth sports, and reading a variety of autobiographies. Chris loves Oklahoma State athletics, the Oklahoma City Thunder, and many other sporting events throughout Oklahoma.
Email: [email protected]
KAYLA FULLEN, RECRUITING MANAGER
Kayla joined AcctKnowledge as a Recruiting Manager with ambitions to find mutually beneficial relationships for her candidates and clients. She thrives on helping others and has found that recruiting offers the perfect way to do so. Prior to this, Kayla spent several years in software sales & digital marketing, where she consistently exceeded expectations for her clients.
Kayla studied business at Oklahoma State University, and can usually be found with her children at the baseball field or golf course when not in the office. She also volunteers with Joy In The Cause, a Tulsa-based organization committed to helping local families in crisis.
Email: [email protected]
JULIANA JACOBI, HR ADMINISTRATOR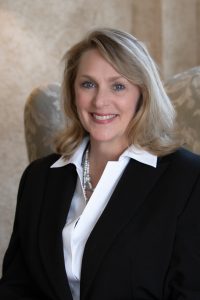 Juliana joined AcctKnowledge as the Office Administrator in 2004 after several years in the oil and gas industry. She transitioned to HR Administrator in 2015 focusing on payroll, benefits, employee relations, compliance, diversity program development, and IT Help Desk.
Email: [email protected]
JENNY RAY, BRANCH MANAGER
Jenny Ray joined AcctKnowledge in 2012 as an Account Representative. She was promoted to Branch Manager of the Oklahoma City Staffing Division in 2014 and specializes in placing Temporary, Temp-to-Hire, and Direct Hire administrative, accounting, banking/mortgage, legal and clerical professionals in the OKC and Metro Areas. She is passionate about finding the right match between AcctKnowledge's clients and candidates. Jenny earned her Associates in Diversified Studies from OKC Community College and studied Human Relations at OU. Prior to joining the team, she worked in Business Development and Marketing. Jenny is a wife, mom, and a loyal Oklahoma Sooners and OKC Thunder fan.
Email: [email protected]
RAELYNN KING, STAFFING COORDINATOR
RaeLynn joined AcctKnowledge in 2019 as the Front Office Coordinator. She is responsible for managing administrative tasks in the Oklahoma City Office such as, completing the onboarding process for new hires, assisting candidates with the interview process, providing payroll support, and additional duties that ensure the front office is running smoothly. RaeLynn earned her Bachelor of Science in Business Administration from Haskell Indian Nations University in May of 2019 and is currently working on obtaining her MBA from Southeastern Oklahoma State University. She has several years of experience in customer service and office administration. In her free time, RaeLynn likes to spend time with her two bichons Lily, and Bella, and her fiancé Tyler.
Email: [email protected]